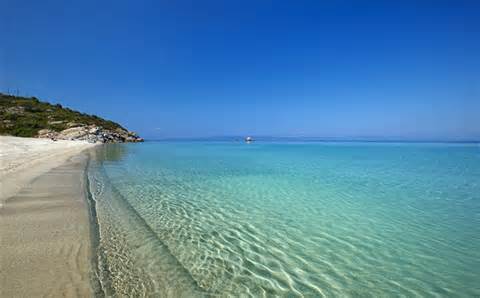 Halkidiki consists of three peninsulas Kassandra, Sithonia and Athos.

A magnet large number of tourists, Halkidiki boasts unique nature, secluded coves, crystal clear water, beautiful islands and villages with remarkable traditional architecture.
It combines mountain and sea, peace and nightlife, ancient history and modern life.
Each city has its own history and its own ancestral glory.
The tourist organization of Halkidiki at a high point, with luxury hotels, apartments and rooms, camping and fun. Despite the large number of tourists, visitors can enjoy all types of tourism.
Crowded beaches and beaches waiting to be discovered. The sun, sea and natural beauty blend harmoniously on the Halkidiki peninsula in the southeast of Thessaloniki.The roads of the county, which is constantly improving, is likely to lead you in Halkidiki, both the coast and the inland.
In the wonderful beaches where water sports are fun, and developed general organization, add the archaeological treasures and historical monuments.
Each village has its own history, from the primitive, ancient, Byzantine and modern times.